JILLSTUART RELAX candle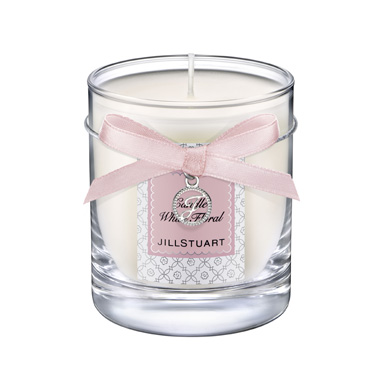 Lose yourself in the gently dancing flame.
Aromatic candle that diffuses the wonderful fragrance of flowers.
JILLSTUART RELAX candle
170g HK$285

Product features:
・An aromatic candle that burns with a gently wavering flame while filling your room with a sweet white floral fragrance.
・When not lit, it gives a light and refreshing impression, couched amid fresh sweetness. When lit, a sweet, deep fragrance with an amazing feeling of comfortable warmth spreads out to envelop the entire room.
・An easy-to-use size that can be placed anywhere, also making it the perfect gift.
・A translucent, pure design that takes white as its main color. The label is decorated with a charming flower pattern, with highlights of the brand color, pink. Comes with a removable ribbon charm.
・Fragrance of Aromatic White Floral Bouquet

Warning:
Do not burn for more than 3 hours as the container may get too hot.